How it works
The PRIMARY OBJECTIVE of Toastmasters is to provide a supportive and positive learning environment so that each member is helped to become a competent communicator and effective leader. Each member follows a self-paced, proven program that enables them to improve as a speaker alongside growing as a leader.
Club meetings are the heart of your Toastmasters experience. It is here that you will practice your skills and hone your craft with the support and encouragement of others. Every club meeting has three parts:
Prepared speeches. During this portion of the event, members present speeches based on projects in the Toastmasters Pathways learning experience.
Evaluations. Each prepared speech is verbally evaluated by a fellow member in a helpful, constructive manner using specific evaluation criteria.
Table Topics. This is a fun and most challenging part of your event. All attendees have an opportunity to present one- to two-minute impromptu talks
Depending on the level you are working towards, you may also be expected to present educational assignments and serve as a mentor to a fellow club member.
Embark on a journey of personal and professional development through Pathways, Toastmasters' new education program! Pathways is designed to help you build the skills you need to communicate and lead.
Distinguished Toastmaster (DTM)
DTM is the highest recognition a member may receive. To achieve this award, the member has shown a strong commitment to the advancement of Toastmasters, and to achieving the Mission and Vision of Toastmasters International.
Upon completion of this programme, you will receive a Plaque from Toastmasters International.
Toastmasters Pathways will help you develop your skills in many different areas—communication, leadership, management, strategic planning, service to others, public speaking and more. Pathways sets you on your journey of personal and professional development. It offers many different avenues to explore and achieve. Pathways is a journey of possibilities.
Whatever your motivation to join Toastmasters, The Breakfast Club will support you in your journey.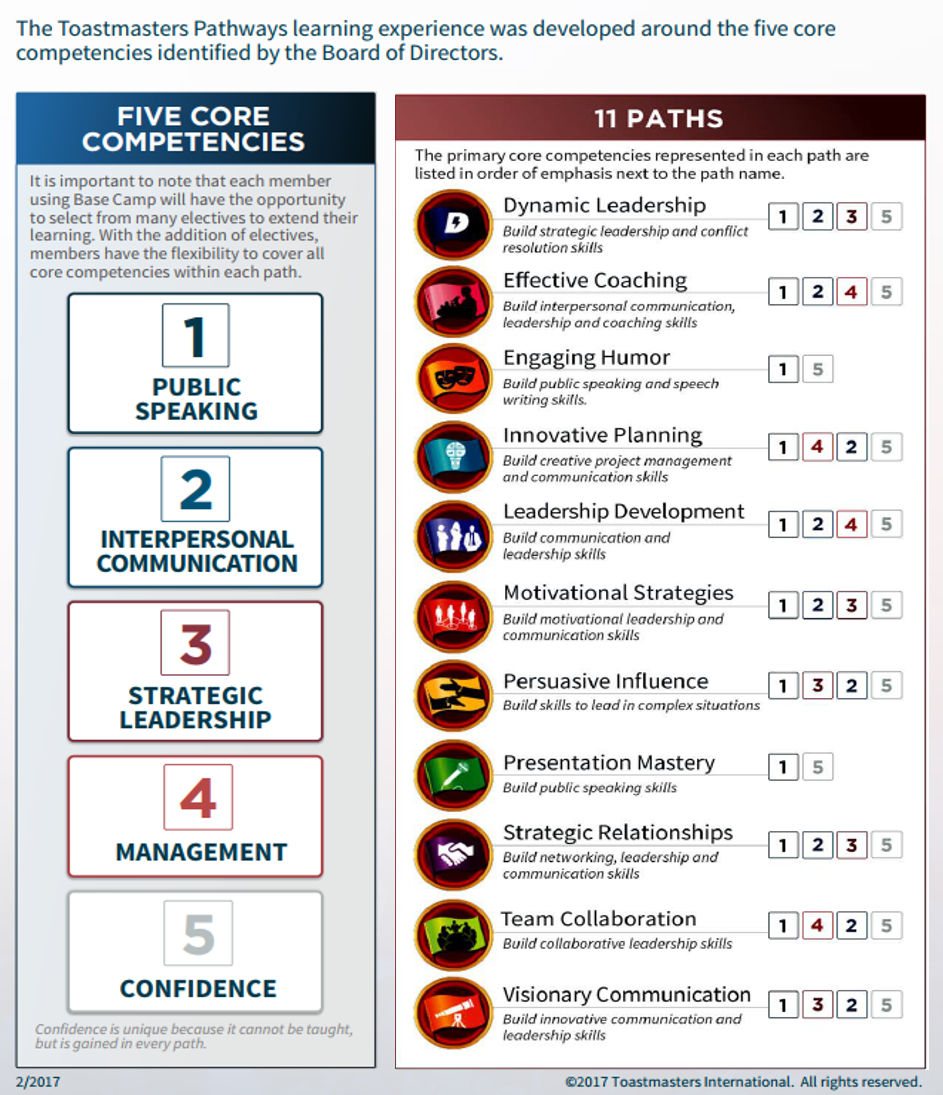 Learn more about the Pathways Curriculum....