Unleash Your Confident Voice in Any Situation....
Elevate Your Professional Communication Skills through the Toastmasters Program at the Breakfast Club, Cape Town!
Our empowering meetings cover online, face-to-face, and social speaking scenarios. Master persuasive presentations, impactful leadership, and meaningful networking. Experience transformative growth through constructive feedback.
Enrol in Toastmasters to elevate your skills, captivate your audience, and unlock new heights of achievement. Become the skilled communicator you aspire to be.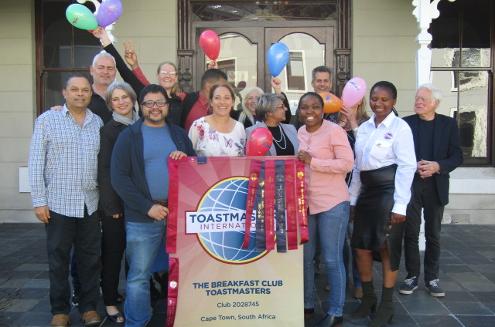 WHO ARE WE?
Join our vibrant, inclusive Toastmasters Club where growth, diversity, and dynamism thrive. We support you in overcoming the fear of public speaking and becoming the best communicator & leader possible at your own pace. Learn more..
READY TO VISIT US?
Discover the transformative benefits of our vibrant Toastmasters Club and diverse learning experiences.
Whether you're a guest or prospective member, we warmly invite you to join our engaging meetings held on the 3rd and 4th Wednesday of the month from 7:15 am to 9:00 am, alternating between in-person and online.
We understand that attending for the first time may feel daunting, but rest assured, we'll make you feel comfortable and help you get oriented.
Like our Facebook page for details about upcoming meetings.
Join our WhatsApp group for meeting format and program information, to ask questions, or introduce yourself.
Club Meetings
We alternate between face to face and online meetings.
IN PERSON:
4th Wednesday of the month at the Athenaeum.
The Athenaeum is in Boundary Terraces (opp WPCC), 1 Mariendahl Lane (off Campground Road), Public parking: Outside the Athenaeum off Kinkleway Ave (pass under Bridge), enter via turnstile.
ONLINE:
3rd Wednesday of the month on-line via Zoom.
Register for a meeting link at: bit.ly/Wed-TBC. The first Wednesday's are educational meetings.
In addition to our bi-monthly Toastmasters meetings, we provide our members with a monthly educational series on the 1st Wednesday and a casual breakfast meeting at differntlocations every 2nd Wednesday.
Our meetings are from 7.15am for a prompt start at 7.30am, wrapping up at 9am sharp.
READY TO BECOME A MEMBER?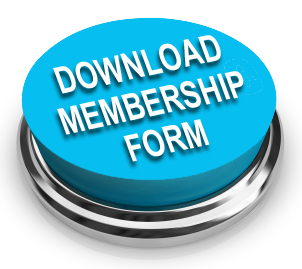 Download and complete the Membership application form, then email it to TheBreakfastClub.TM@gmail.com
* Membership of Toastmasters is open to anyone over 18.
how much do you pay?
Your your once-off joining fees pay for membership to Toastmasters International, allowing you to attend any Toastmasters club in the world. Monthly fees are paid in two 6-month installments, due before 30 September and 31st March each year. The Breakfast Club Toastmasters fee structure can be seen here.

Your fees include access to the on-line curriculum, your first educational path, mentorship, and free attendance of our meetings!
Learn more about fees and club information by emailing us at TheBreakfastClub.TM@gmail.com
Find out more...
Club 2028745 I Area D3 I Division D I District74